I am predominately self-taught in Silversmithing, however many of my metalworking skills are drawn from my previous training and working as a Cobalt Chrome and Orthodontic Dental Technician. After leaving full time employment at the end of 2014 I have had the time to devote to making jewellery and experimenting with different techniques and designs. Everything you see here in my shop is created by me in my garden workshop at our home in Buckinghamshire. I offer a diverse collection of contemporary silver jewellery and wearable keepsakes made using traditional Silversmithing techniques.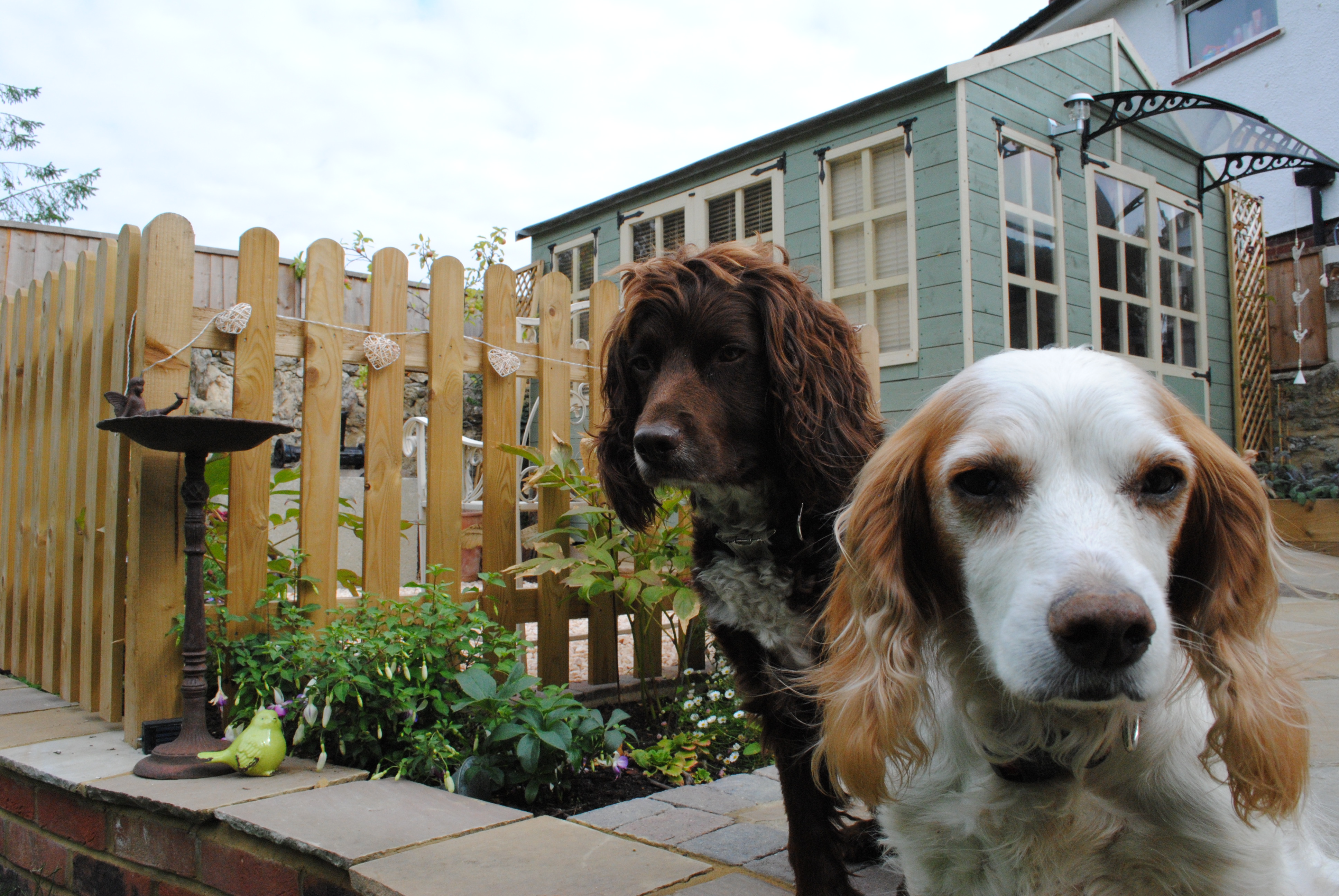 Although I primarily work in silver I also incorporate other metals such as copper and semi-precious stones into my pieces. I have a wide and varied selection of necklaces, rings, brooches, earrings, bracelets and bangles. For him I have cufflinks, tiepins and money clips. My full collection can be seen on my Facebook page www.facebook.com/lizdeesilver.  I now also offer a unique and bespoke product, my "SticKidz", where I transform children's artwork into wearable pendants and brooches. They make an ideal and very individual gift, you can find out more about them at www.facebook.com/stickidz . I enjoy the challenge of commissions and I open my workshop by appointment all year round.
My inspiration comes from the peace and tranquillity I experience being here in my garden with our gorgeous spaniels Clemmie and Chutney for company, and my five bantam hens who love sunning themselves on the patio outside my workshop. Life couldn't be better than when I'm here in my sanctuary with my hammers and tools – I am finally living the dream!